WELCOME to
Hotel APAN Reggio Calabria
Apan Hotel,  where elegance and efficiency are perfectly combined giving life to a perfect blend of impeccable service and gracious welcome. A friendly hotel, easily accessible and with all the facilities you expect.
Spacious and comfortable Rooms and Suites with all the facilities, a gourmet restaurant and new meeting spaces . Hotel APAN is also a sport center with Olympic-size pool and an indoor A5 soccer place.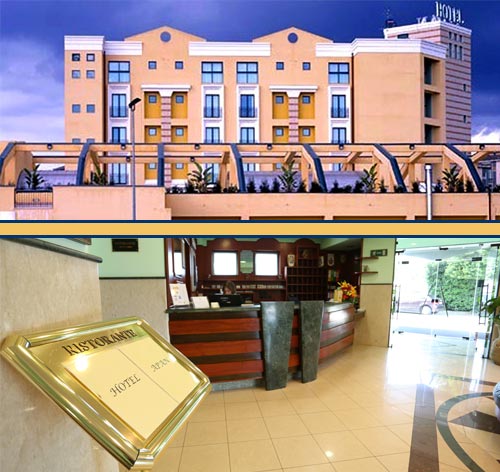 Precious Moments forever…
Apan Restaurant
Taste our gourmet menu
A perfect choice for our guests.
Open to everyone for a special dinner

HOTEL APAN REGGIO CALABRIA
The Rooms
PLANET SPORT
Swimming pool
Our swimming pool is one of the best in Reggio Calabria. Free access is permitted to our hotel clients only in the time scheduled for free swim. Please ask the reception the availability for your swimming access when you reserve your room or check In. Only during summer time the swimming pool is closed – from July to September – in order to give a perfect experience during your stay.
4 STARS HOTEL IN REGGIO CALABRIA
APAN Business and Leisure Hotel
Our four Stars hotel Apan is strategically located few kilometers from the Airport, the train station and the city centre.
It's ideal for business stay or to spend  your holidays in Reggio Calabria, we will help you with our touristic services to Sicily or all  around our splendid region. We  can provide also transfers , free wi-fi connection and many other dedicated services.
4 STARS HOTEL
Services
Our hotel is also an ideal place to spend your holidays. It is startegically located at the gateway  to many interesting touristic attractions including the National Museum of Magna Grecia in Reggio Calabria, well know for its two famous statues "Bronzes of Riace". From here You can easily reach the most enchanting Calabrian beaches  and in less than an hour  also Sicily Island. On the Ionian coast the medieval village of Gerace, the Greek necropolis of Locri Epizefiri and the Aspromonte National Park, its famous little village Gambarie, with is skiing centre.
On the Tirrenian coast, the most known touristic center of the Violet Coast is Scilla, which offers an enchanting and suggestive landscape, divided by the cliff on which was built an ancient Castle. Moreover it is possible to admire the Chianalea little suburb,  whose houses are built upon the rock-cliffs.
From our Hotel you can reach also the Ionian Coast  where you will find  Locri and Gerace, little villages whose historical Centres maintain the medieval aspect,  and Stilo, an ancient Byzantine village.
Only one hour from our hotel there are the famous all over the world Tropea and Briatico Villages, with their enchanting beaches.
OTTIMO HOTEL
"Sono anni che per lavoro mi fermo a Reggio Calabria per dormire, è questo hotel è sempre una certezza. Sempre pulito, buon ristorante, e anche la colazione, Parcheggio gratuito e zona tranquilla, insomma per chi vuole riposare dopo una dura giornata di lavoro."
DARIO, CROTONE, TRIPADVISOR
MI SONO SENTITO A CASA…
"In questo Hotel ho fatto una riunione di lavoro, il locale é bello, si mangia benissimo, quasi vicino al centro città, ha delle sale grandi, una bella piscina e il personale ti fa sentire a casa… Consiglio a tutti di soggiornare qui"
FABIO R., TRIPADVISOR